Support Us
¿Why support our mission?
Your support allows us to continue implementing proven, efficient and participatory strategies for active conservation of coral reefs. All donations are invested in:
- Train and certify fishers and recreational divers in coral monitoring, coral restoration, and best practices for the use of coral reefs.
- Perform Reef Check coral surveys to collect updated information on coral reef health.
- Increase the scale of coral reef conservation and conservation actions that have been carried out in Colombia through our Más Grande, Más Efectivo initiative.
-Empower coastal communities to practice responsible fishing, tourism and diving. 
- Conduct and support scientific research that contributes to the efficient conservation of coral reefs. 
Thank you very much for your support.
What are the benefits of your support?
- You might be able to get a tax deduction.
- Receive recognition, if you wish, in different media and channels.
- Participate in our programs and activities (depending on the amount of your contribution). 
- Receive our operations report where you will know how we have invested the contributions.
El cobro de esta donación será procesado de forma segura por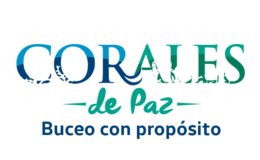 Corales de Paz
Cali
Colombia
Somos la oportunidad de apoyar proyectos de conservación y restauración marina, alcanzar objetivos profesionales y dejar un legado después del buceo. Siguiendo un enfoque participativo, Corales de Paz promueve la conservación efectiva de los servicios de pesca, turismo y protección costera proporcionados por los arrecifes de coral.